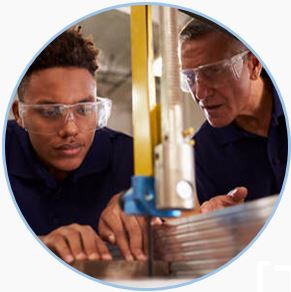 Transitional Education Services (TES) are designed to equip students that have disabilities with the academic and functional skills and knowledge they need to be successful after graduation. At CCS, we want to ensure that all students are provided services designed to meet their unique needs and prepare them for further education, employment, and independent living. We do this by partnering with G.R.A.C.E. and the Texas Workforce Commission.
Pre-ETS Program
The G.R.A.C.E. Pre-Employment Transition Service Program (Pre-ETS) is designed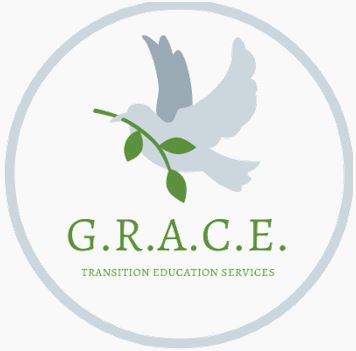 specifically to give students, ages 14-22, the experience, confidence, and training needed to transition into the workforce or college as an adult.
This program includes:
Up to 150 hours of in-class training designed specifically for each student's grade and learning abilities.
Classes include career exploration, post-secondary counseling (college exploration, admission requirements, application assistance, FAFSA assistance, scholarship applications), work readiness training, self-advocacy and work-based learning (observations, mentorship and informational interviews with prospective employers).
A 12-week paid summer work experience with a job coach (if needed) in the area of the student's interest.
Courses will earn an elective credit on the students' high school transcript and are offered in person at Crossroads Christian School, online and 30 hours of in-person sessions (work-based learning).
All students are welcome to participate in programming. Most students qualify for free services through the Texas Workforce commission. GRACE TES looks forward to helping your family prepare your high school student for the next stages of life.
Instructors
All classes are taught by certified staff contracted with the Texas Workforce Commission.
Lisa Rodriguez
Owner/Director,G.R.A.C.E.
Pre- Employment Transition Services Trainer
Certified Job Skills Trainer & Job Placement Specialist
Certified Vocational Adjustment Trainer
Tony Rodriguez
Assistant Director
Pre- Employment Transition Services Trainer
Certified Job Skills Trainer
Certified Job Placement Specialist
Mandy Garza
Program Coordinator and Quality Assurance
Pre- Employment Transition Services Trainer
Certified Job Skills Trainer