*all graduates of the silver program*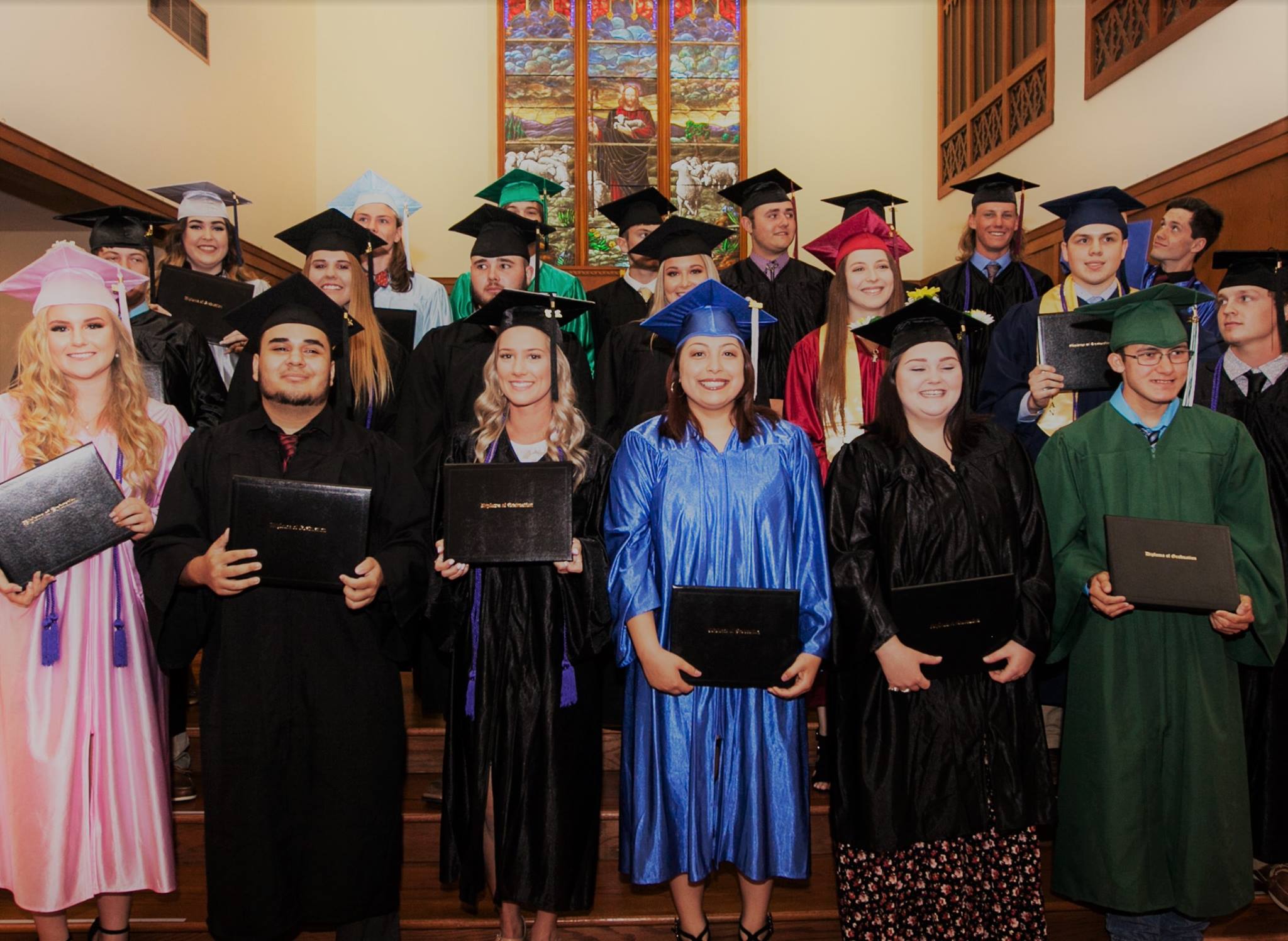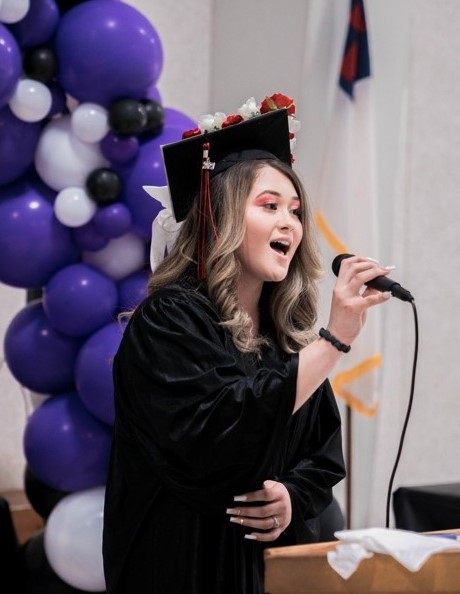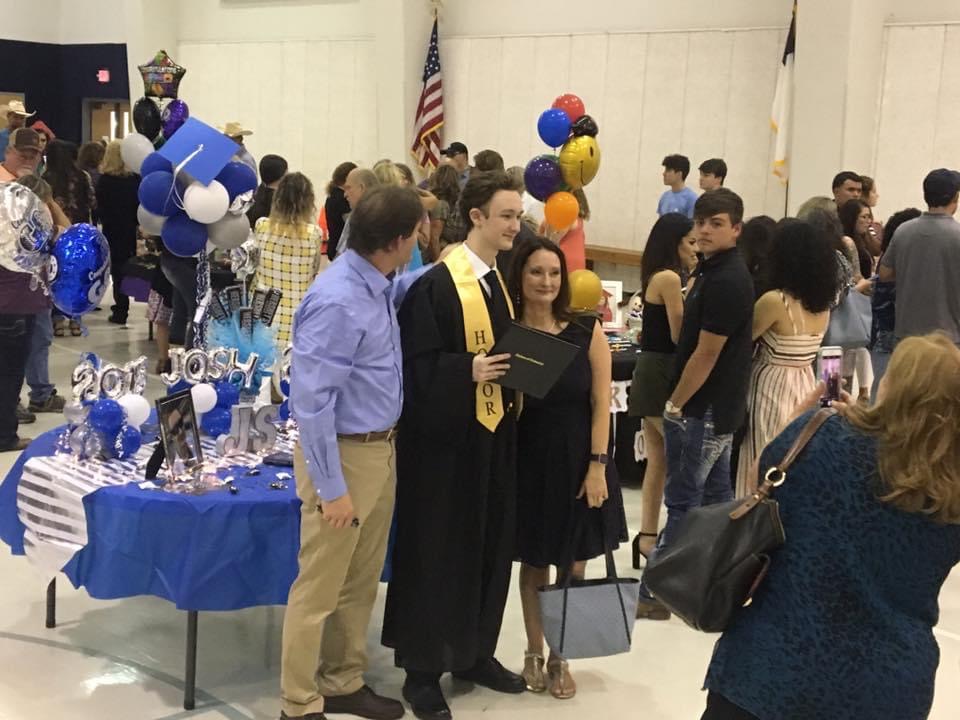 Our graduates receive the foundations needed for post-graduate success. Starting as early as the 9th grade, our students can take dual credit courses toward their college degree, trade or vocation or gain the needed skills for their future.
CCS graduates have been awarded Presidential Merit Scholarships and been accepted to
Tarleton State University Honors College
Sam Houston State University
Whitacre College of Engineering
Texas Tech
University of Alaska
University of Texas Arlington
University of Texas San Antonio
and more
while others are headed into trades schools or working towards licenses.
COLLEGE? CAREER? CERTIFICATION? CALLING?
Which path is right for you?
Our graduates have...
earned certifications in Process Technology, Welding, & more
taken 32 dual credit college hours
completed internships
. . . all before graduating!
CCS provides unlimited opportunities:
Accelerated Graduation
College Prep
Dual Credit
Vocational Diploma
Trades
Entrepreneurship
Transition Education Services
And International Students
Class of 2020
Avis Gabrielle Jalufka, Valedictorian 2020
Magna Cum Laude
32 dual credit college hours
Accepted at Tarleton State University Honors College
Pre-Nursing major: BSN to RN to Nurse Practitioner
Logan Marie Jordan, Salutatorian 2020
Magna Cum Laude
Homecoming Queen
Victoria Cobra Athletics Volleyball
CCS drill team
Accepted at both University of Texas San Antonio and Sam Houston State University.
Logan will attend UTSA in the fall. Her favorite Bible verse is Joshua 1:9 "Be strong and courageous for the Lord your God is with you wherever you go."
Levi Redding Ables
Magna Cum Laude
Levi simultaneously completed his junior and senior years while taking college dual credit courses.
Blake Anglin
Cum Laude
Accepted to all colleges applied to, with scholarships to Texas Tech and UT Arlington.
Blake will be attending Texas Tech University in the fall for a degree in Mechanical Engineering.
He was admitted into the Whitacre College of Engineering, receiving the Presidential Merit Scholarship.
Jordan Council
Cum Laude
Dual credit hours and accepted to four universities!
Jordan chose to attend Tarleton State in the fall, and received the Presidential Merit Scholarship. Jordan plans on studying Clinical Psychology in hopes of becoming a Pediatric and Family Counselor.
One of her favorite quotes is:
"How lucky I am, having something that makes saying goodbye so hard." -Winnie the Pooh
Kelby Crider
Congratulations! We are so proud of you! You set a goal and achieved it! We are even more proud of the person you have become. You have gained confidence in who you are. You are compassionate, caring, giving and you have an amazing heart. There's nothing more a parent could want. Sons like you are very few. We pray that you allow God to lead your life and that you achieve all of your heart's desires. We are always here for you.
Love Pops & Bran
Kirk Fitzsimmons
Cum Laude
Dual credit with Victoria College and will be entering the radiology program. Community volunteer for Adopt-a-Pet and Victoria Parade of Homes and received the Centurion of Scripture Gold Place Award from Lads to Leaders.
One of his favorite scriptures is:
Do not be anxious about anything, but in every situation, by prayer and petition, with thanksgiving, present your requests to God. And the peace of God, which transcends all understanding, will guard your hearts and your minds in Christ Jesus. -Philippians 4:6-7
Ryan Olguin
4-H for 8 years, holding many different offices.
Multiple 4-H Shotgun Competitions and winning often.
While completing school, Ryan worked a full-time job. Even with his busy schedule, he finds time to make sure his grandparents' yard is mowed and to help friends and family when needed.
Ryan plans to get his Electrical and Air Conditioning Licenses. His goal then is to one day own his own business and we have no doubt that he will accomplish his goals.
Kameron White
Kameron loves fishing, welding and being with his family. He received his Welding Certifications at the age of 15 and plans to follow through with a career in welding.
James Zarbock
Overcoming all obstacles James will be attending the Victoria College this fall to be in the Power Line Worker Program and is excited to see what the future holds for him.
I know in my heart you will do great things!
James we are so proud of you!
We love you son!
Losing your father at a point in your life when you needed him so much was very hard for you. The emotions you had to face I know we're difficult. I prayed everyday that god would stand by your side threw the healing process and he did . You made it Son ! I know in my heart you will do great things and be successful at it. James don't ever give up on your dreams no matter how hard life can make it or people tell you that it can't be done . Keep fighting and believing in what you can do . I promise you any dream is reachable if you want it bad enough.
Class of 2018
JACKSON MATTHEW DIBBLE, 2018 VALEDICTORIAN
Graduated with 34 credits; 18 dual credit hours from VC
Jackson's school years are marked by theater performances, playing football, and various academic and speaking competitions. He also earned an IC3 computer certification, lettered in STAD, volunteered for Young Life and is a member of National Junior Honor Society.
He has been awarded academic scholarships and was accepted to two major universities.
He will attend UTSA in the fall to study Cybersecurity. Upon graduation, he hopes to work in data security for the FBI or NSA.
BRITNEY NICOLE FOJT, 2018 SALUTATORIAN
Graduated with 25 credits; 3 are dual credit from VC
Britney has been an avid volleyball player throughout high school. She served as team captain for 2 years and has received numerous awards for MVP and Christian Character. Britney has maintained the A-B honor roll throughout her entire school career, was voted Homecoming Queen and named Most Likely to Succeed by her peers.
As an active member of Northside Baptist Church, she has spent many hours volunteering there.
Britney plans to pursue a career in Physical Therapy.
BRIGHTON REED BLAIN
Played football and baseball at Cuero High School and for the Drillers select team in Victoria.
Active in 4H including competitive shotgun shooting
Brighton will attend Del Mar College in Corpus Christi to earn a bachelor's degree in auto mechanics and has plans to open his own shop and build drag cars
Philippians 4:13 – I can do all things through Christ who strengthens me.
KAITLYN GRACE BUNTON
Boating, fishing, and hunting with family and friends
Member of Parkway Church since childhood
A-B Honor Roll throughout high school
works part time as an Administrative Assistant and will attend Victoria College in the fall to study dental assistance.
Psalm 46:5 God is within her, she will not fall.
CARLI ANNE BOTHE
7 years in 4-H, showing market hogs,
earning the swine pin award for five years and holding several officer positions
Enjoys children and caring for others and plans to pursue a career as a respiratory therapist.
Favorite verse: Psalm 23, especially "Even though I walk through the valley of death, I will fear no evil for you are with me"
JUSTICE AILENE NICHOLE CARPENTER
Justice's Hobbies include Cobra Volleyball, fitness, nutrition, and spending time on the water.
She has her eyes set on owning her own gym after attending Texas State University to earn a business degree with a minor in nutrition.
Justice loves making other people feel good about themselves and her favorite Bible verse reflects that:
She is clothed with strength and dignity; she can laugh at the days to come. -Proverbs 31:25
KENNETH MYRON GROLL
Son, grandson, brother, cousin, nephew, and friend
Kenneth plays trumpet, is a Boy Scout, and has been an avid swimmer since the age of 5
Faithful member of Trinity Evangelical Lutheran Church and has volunteered in many community activities
Plans to be Diesel Mechanic.
Favorite verse:
You are my place of safety and my shield. Your word is my only hope. -Psalm 119:114
BRAEDEN DEWAYNE HENDERSON
Worked full time for past three years AND graduated high school in just 3 years
Served many hours volunteering after Hurricane Harvey
Plans to own a reputable construction company specializing in home improvements and helping those in his community.
Favorite verse: "For I know the plans I have for you," declares the Lord. "Plans to prosper you and not to harm you. Plans to give you a hope and a future." -Jeremiah 29:11
BRANDON JAMES MATULA
Most evenings and weekends you can find Brandon on the water or in a boat with friends and a fishing pole.
He also volunteers for Warriors Weekend to give back to those who serve our country.
Plans to attend the Sea Academy this summer, get his Captain's license to become a fishing guide, then enroll at Victoria College to major in business.
Favorite verse:
Be strong and courageous. Do not be afraid or terrified because of them, for the Lord your God goes with you; he will never leave or forsake you. -Deut. 31:6
DAISY MARIE VRANA
Played 6th grade softball, fishing, being outdoors, loves summer.
Community volunteer on personal level.
Active member at Son Valley Ranch Church.
Has enrolled at Austin Texas Championship Real Estate School to obtain her real estate license.
Favorite Verse:
God so loved the world that he gave his only son that whoever believes in him should be saved. - John 3:16