CCS provides a structured, interactive, self-paced education where each student has a curriculum customized to his or her individual educational needs and academic goals.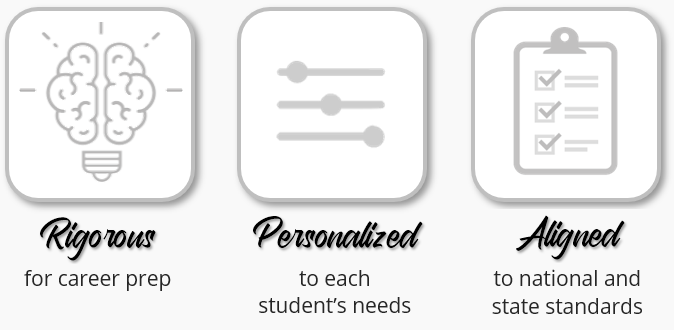 CCS does this through two programs: the Silver and the Gold. Both programs are fully customizable and available for grades Kindergarten-12th, including but not limited to the following:
504 / GT modified
Virtual, on-campus, or blended
Part and full-time
Seasonal and year-round
Dual enrollment or a la carte courses
Extracurricular & elective options
CTE's
Transitional education services

✔ Personalized learning plan
✔ Regular success coaching
✔ On-campus and online support
✔ Transitional Education Services

Rigorous, Biblical-based, and award-winning print curriculum whose approach makes learning more sequential and intuitive for students. (Grades K-3)

Versatile, online, and Christian curriculum and learning management system with dynamic and interactive features. (Grades 3-12).
Text to speech allows students to hear entire lessons
Translates lessons into over 70 different languages
Assignment list that shows students what is due each day
40+ career courses
Autism certified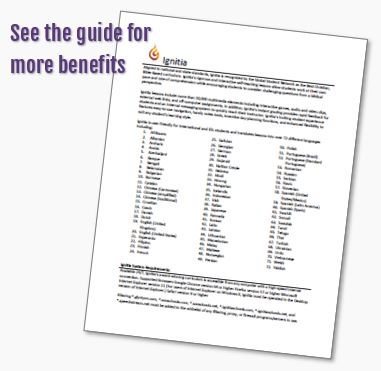 ✔ Personalized learning plan
✔ Regular success coaching
✔ On-campus and online support
✔ Transitional Education Services
The Gold Program includes a greater variety of core, elective, and CTE courses for grades kindergarten-12th. Further, it offers the only fully
online
and fully
accredited
agricultural coursework program in the nation, offering many opportunities such as Veterinary Assistant Certificate Program and Agribusiness and even a "build your own certificate" to ensure you are getting the best courses for your future plans. From Agricultural Sciences to Filmmaking to Gothic Literature, we have the courses here! ASL, German, Latin, Coding, Cybersecurity, Aerospace and more!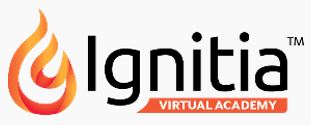 Fully accredited by Cognia (formerly AdvancED), which brings together more than 100 years of experience and the expertise of the two largest US-based accreditation agencies — NCA and SACS.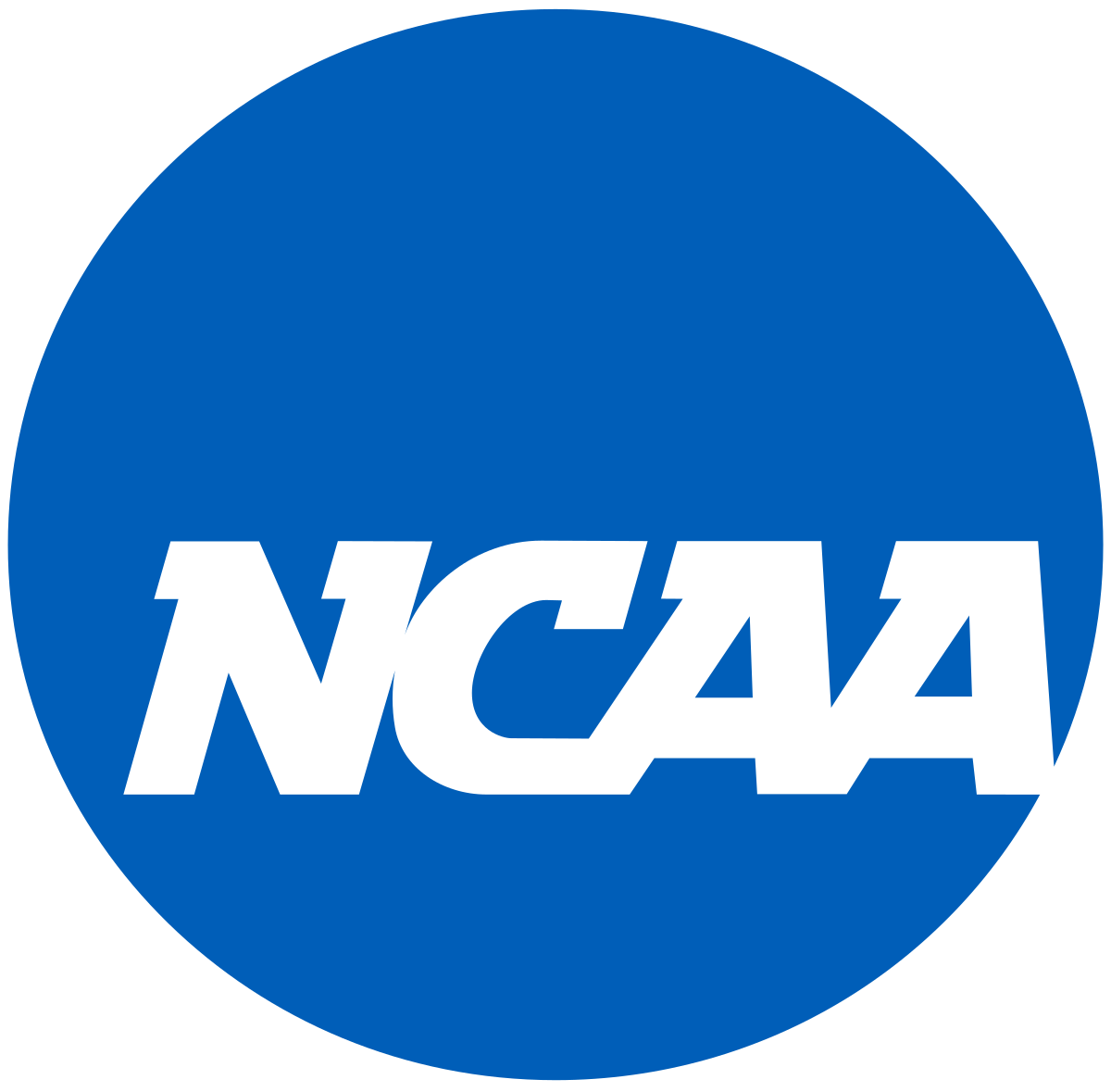 Recognized as an approved online program for prospective student-athletes seeking NCAA initial-eligibility. * Only online core courses are approved by the NCAA—Credit Recovery courses will not be accepted by the NCAA. Please contact email for a list of approved online core courses.
---
Award-Winning Curriculum featuring Direct Instruction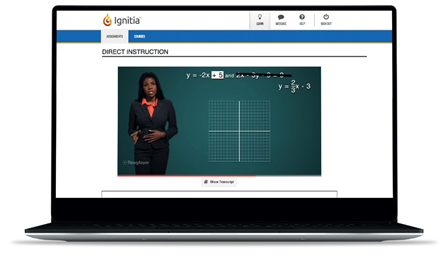 ● Courses based on knowledge level
● Curricula based on learning style
● Teachers based on student needs
Ignitia's direct instruction and interactive self-paced lessons
allow students to work at their own pace and rate of comprehension. Ignitia lessons include more than 50,000 multimedia elements including interactive games, audio and video clips, external web links, and off-computer assignments. In addition, Ignitia features easy-to-use navigation, note-taking tools, inventive day-planning functions, and enhanced flexibility to suit any student's learning style.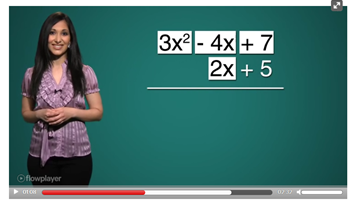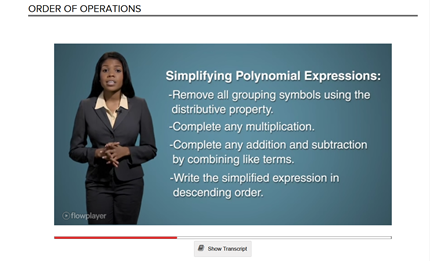 We want to help you get acquainted with Ignitia, the online program your child might use for learning at school.
Watch how they: sign in, find their courses, access lesson resources, see their averages and check their grades.
Click to see:
Want to check your child's progress?
You can log into the Parent Portal to see your child's grades and progress. The parent portal is linked to each child's Ignitia account and will give you access to view:
Current courses
Course instructors
Percentage completed for each class and unit
Current grade for each course
Final grade for each lesson, quiz and test
Completion and due dates for all assignments
Families are encouraged to log in at least once a week and should reach out to the students' teachers or email Student Services if they have any questions.
Obtaining a parent portal
If you would like to request a parent portal, have forgotten your login information, or need a student's password reset, please send an email to studentservices@crossroadschristianvictoria.com.
Face-to-Face Online Tutoring
Wondering what online tutoring looks like? Need live instruction?
For homebound students or families living too far from campus, here's a glimpse...
---